Opal Turtle Earrings
Size And Details
Our Opal Turtle earrings will turn heads thanks to the magnificent color of the blue fire opal and charming turtle design.
● Each earring is fitted with a brilliant blue fire opal, a precious stone that offers incredible shine and eye-catching color.
● The turtle design is crafted from genuine .925 sterling silver that is well known for its strength and durability.
● Before final packaging, each piece is handpolished to perfection. It's then shipped from Miami, Florida to ensure quick shipping right to your door.
● Each earring measures 15mm and weighs only 2.3g. They're lightweight and comfortable for regular wear.
● A thoughtful message card is included with each piece. Our message cards are printed in the USA.
● We pride ourselves on the care that goes into crafting, polishing and packaging each piece. So much so that our jewelry is covered by our 100% satisfaction guarantee.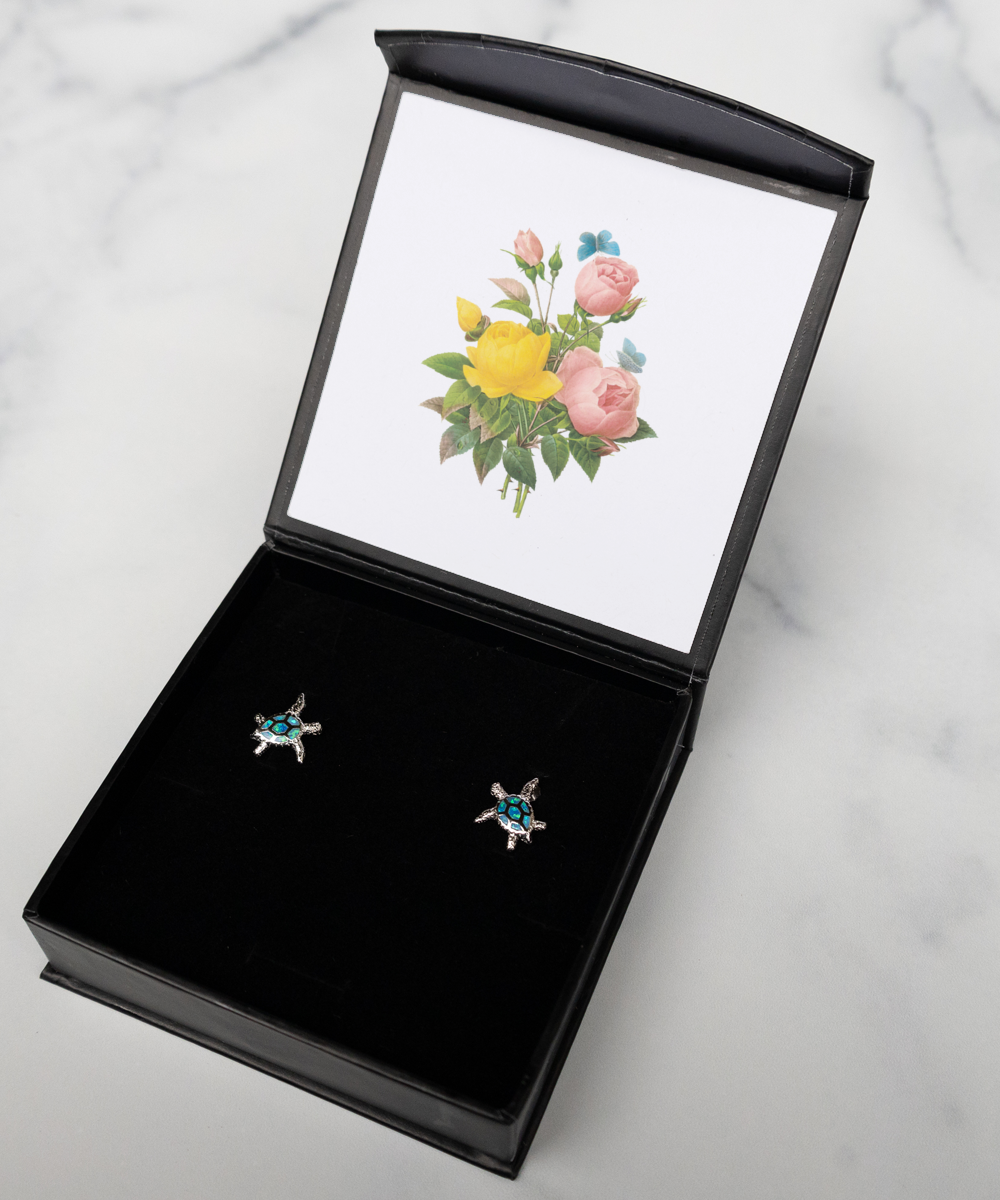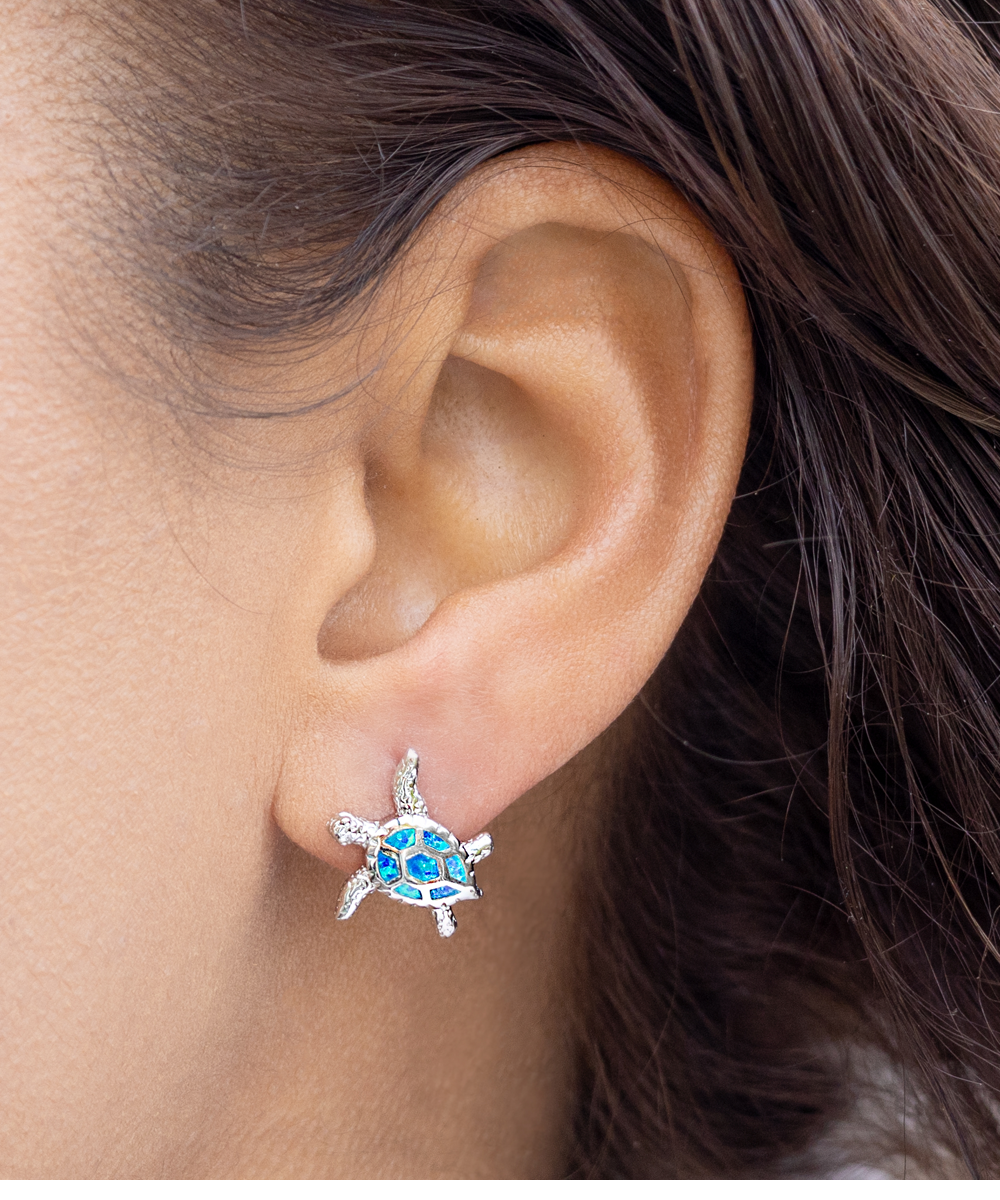 Sunflower Earrings
Size And Details
● Weight: 0.14 oz
● Stunning .925 Sterling Silver earring set. (2 earrings)
● AAAA grade cubic zirconia jewels set throughout the face of the sunflower.
● The petals are triple plated in 14K gold.
● Polished to perfection.
● The height of the earring is 1.18 inches (30mm).
● The message card is printed in the USA.
● Final product is hand polished in Miami Fl. and shipped fast to your door.
● 100% satisfaction guaranteed.